What are Train Tickets? / How do I get more Train Tickets?
Train Tickets allow you to order a second Railcar that can come with a Cooler so you can sell your Recipes.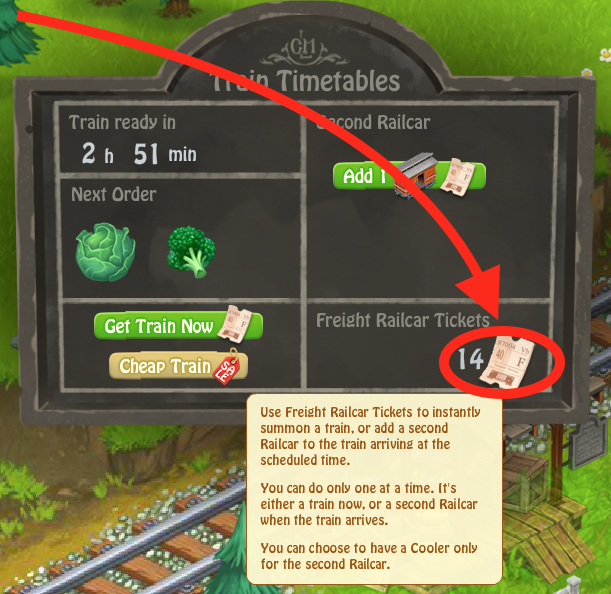 Also, Train Tickets can be "strategically deployed" during certain critical moments. But that will be for you to figure out. 😉
With 1 Train Ticket, you can either:
— call the Train instantly when less than 3 hours have passed since sending your last train
— order a second Railcar for when you will be able to call the train.
Getting the second Railcar is one-time use only, not a permanent upgrade.
How do I get Train Tickets?
You earn 1 Train Ticket each time you fill up the Train's Ticket Bonus Meter bar (5,000 points). You get:
fruits, crops – 3 points each
processed goods, recipes – 4 points each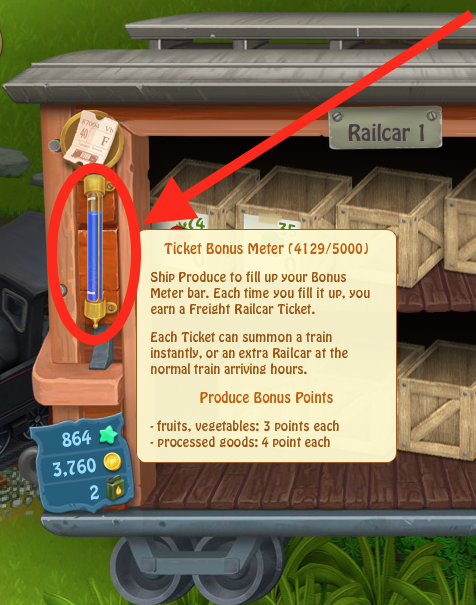 2. Check the rewards in Special Orders.
3. Participate in the Horse's Show Jumping Event in BfM
Can I buy Train Tickets?
No. Train tickets are not for sale, you can only earn them.