Daily Tasks are simple tasks you can complete for extra rewards.
Key features
– a Daily Tasks quest appears daily (every 24 hours) and resets once the interval expires. To see the countdown and check how long you have to finish Daily Tasks, hover over the Daily Tasks icon that appears at the top-left of your game.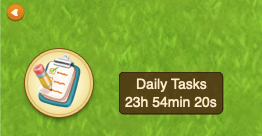 – once you complete them, you can claim the reward from inside the popup. Once you claim it, the quest disappears and appears again the next day.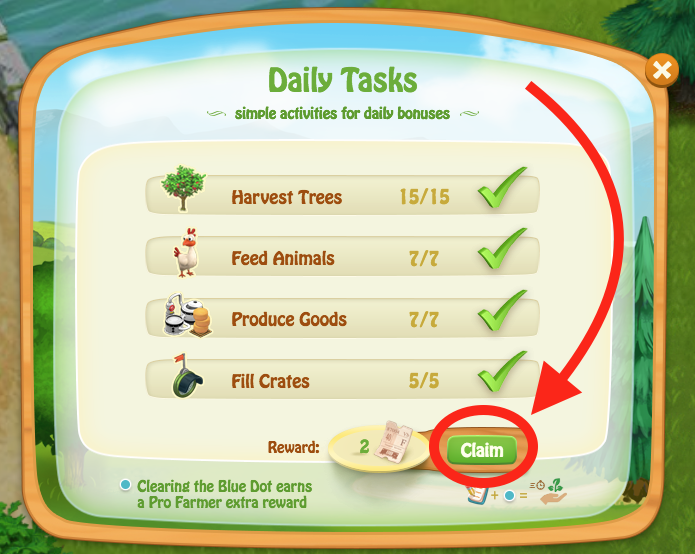 – if you clear the Blue Dot, the quest appears again, so you can claim the reward for the Blue Dot.
For more info on where the Blue Dot is and how it works, please check out this article: https://clm.beetree.games/help/friends-and-neighbors/blue-dot/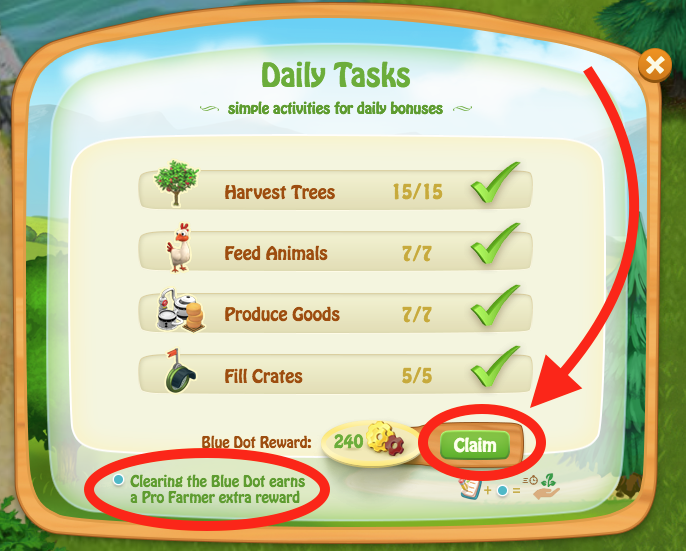 – if you miss claiming a reward, the rewards queue up in the popup.
– completing the Daily Tasks and also clearing the Blue Dot instantly activates the Daily Player badge.
– Daily Tasks requirements increase as you level up. Rewards increase also.
When are my next Daily Tasks?
Daily Tasks appear every 24 hours. To check when it's time for your next one click on your Level bar > select the "Next Level" tab in the pop-up window > look at the bottom of the tab where it says "More Daily Tasks in".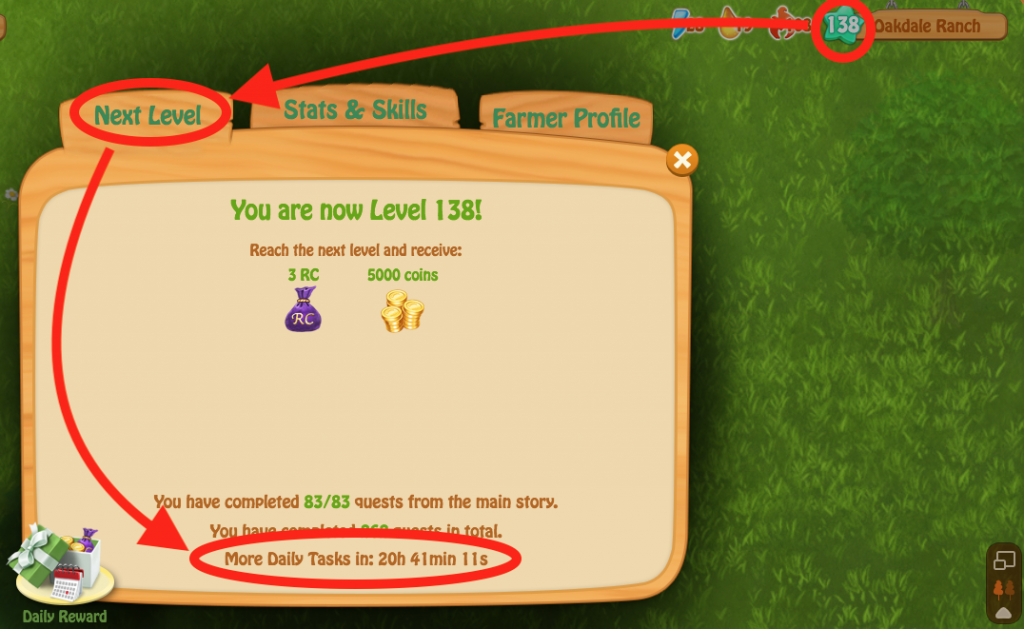 What are the prizes?
Daily Tasks can give the following prizes:
For completing Daily Tasks: Green Vouchers, Purple Vouchers, Seeding Templates, Harvesting Templates, Train Tickets, and RC.
Blue Dot Reward: OPs and Train Tickets.