What is the Swan Pin? / How do I get more Purple Vouchers?
The Swan Pin, or Double XP Pin, allows you to earn twice the XP you normally earn from your farm activities, for a period of 6 hours.
It's the perfect choice when needing a XP boost for levelling up or… other situations where you need to earn XP fast. 🙂
It is found in your Stats tab from your XP bar popup window.
It works for:
collecting from Crops
collecting from Trees
collecting from Gear
collecting from Kitchen
collecting from Craft Shack
completing Orders
It DOES NOT work for:
collecting Ribbon rewards or any other rewards.
Cheap Train
normal Train
The Swan Pin is activated using 7 Purple Vouchers – 5 for each corner of the star, and 2 for the swan.
To activate it, click on the Use button 7 times (5 for the star, 2 for the swan), and each voucher will be added to the pin.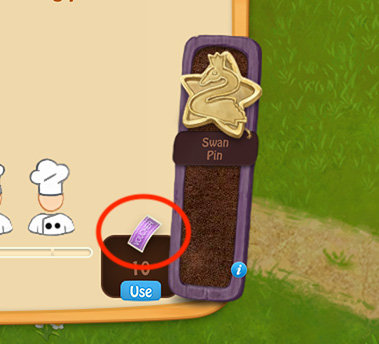 How to Get Purple Vouchers
drop chance when collecting all lemonades requiring Ice (very rare)
drop chance when completing crates for the normal Train (very rare)
Sarah M & C orders (if you did the Bellflower Meadow update, they appear after your axe and pickaxe to level 3)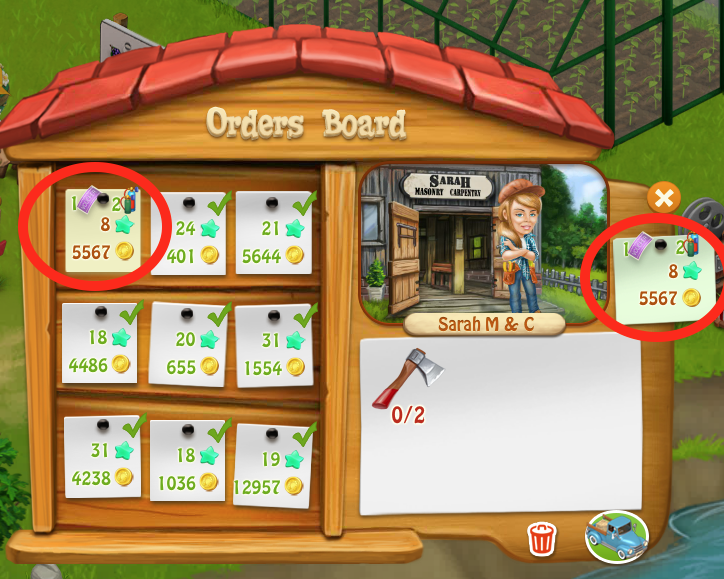 You will see the Purple Voucher icon in the popup menu of every lemonade requiring Ice.
Cheap Train does not give Purple Vouchers.
Purple Vouchers cannot be bought, only earned.