With the "Orchard" Grass Deal you now can get more Fuel.
Please click on your truck then select the option "Orchard" Grass.

Now, on the next window you can get the "Orchard" Grass Deal.
At the lower-left you can see how much "Orchard" grass you have and how many grass you have donated out of 30.
The exchange rate is 3 x "Orchard" Grass for 1 x Fuel.
During Competitions, you can exchange up to 60 "Orchard" grass for 20 fuel (instead of 30 for 10).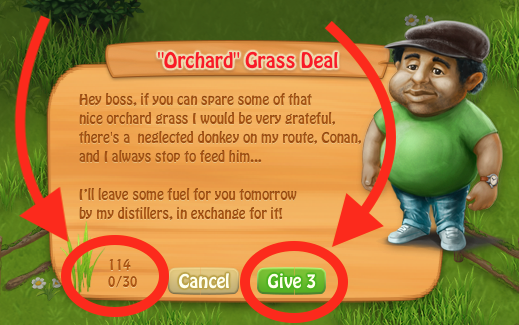 Click "Give 3" 10 times until you see 30/30 (or 60/60 during Competitions) at the lower, left, then check when to visit Tyrone's farm to get your Fuel.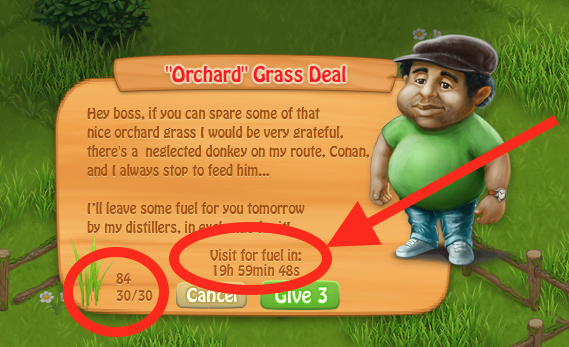 When the time runs out, visit Tyrone's farm from your Neighbors bar and get your Fuel 🙂