To finish restoring the truck, you have to wash it in the "Carwash at the Farm" quest.
UPDATE: It should take you no more than 30 seconds! If you're stuck, be sure to cover all areas on the Truck!
Grab the bucket sitting next to the truck (click on the bucket) and fill it with water from the nearby pond (click on the pond).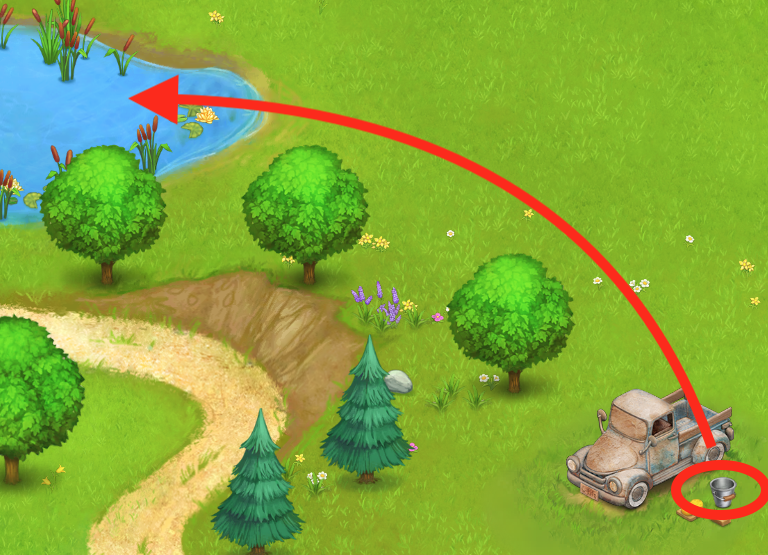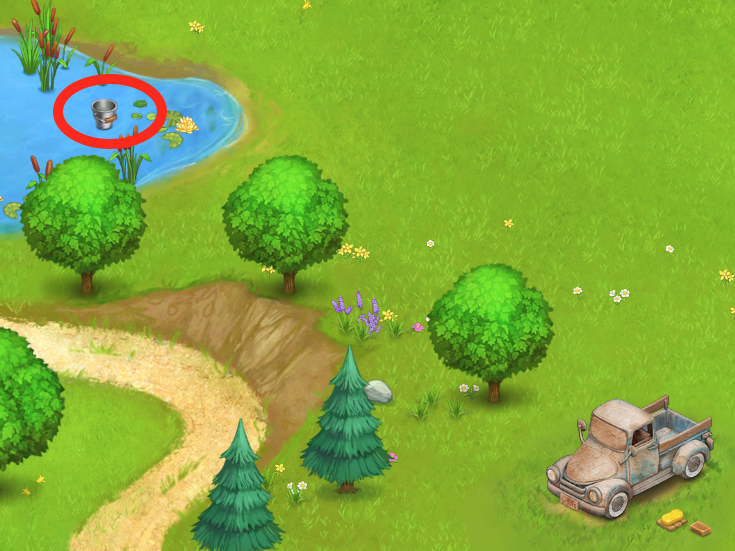 After this is done, set everything up for washing by adding the soap and the sponge to the bucket full of water.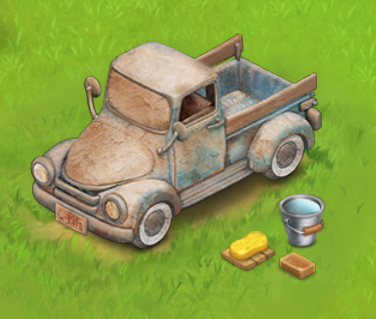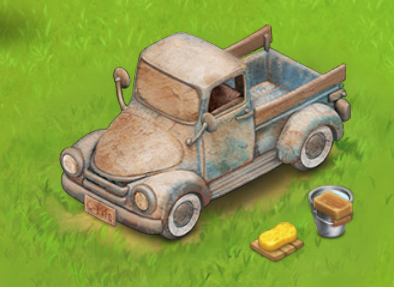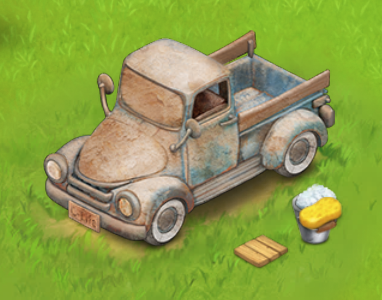 Once you have completed this requirement, pick up the sponge by clicking on it, then click and drag over the truck to wash it.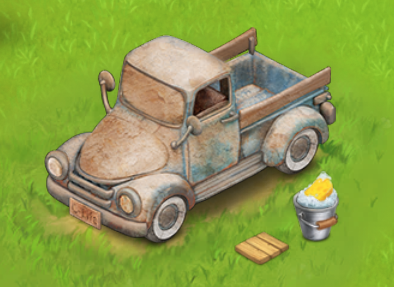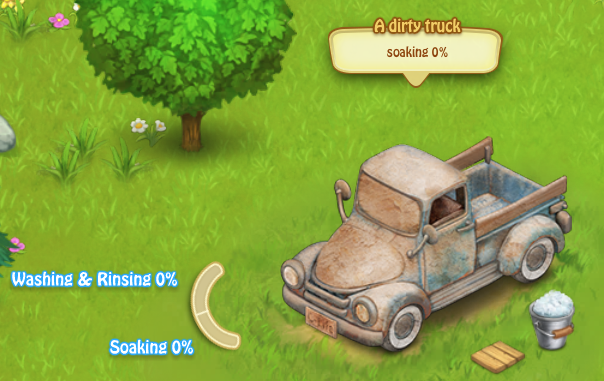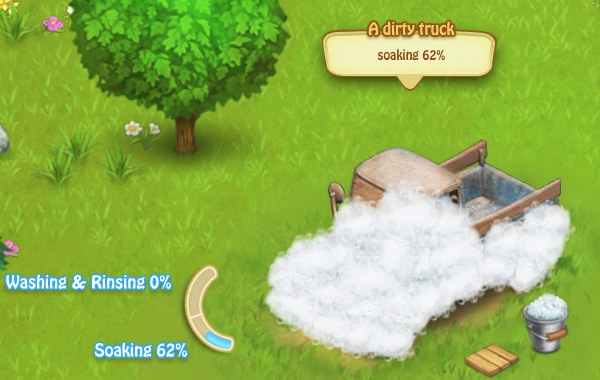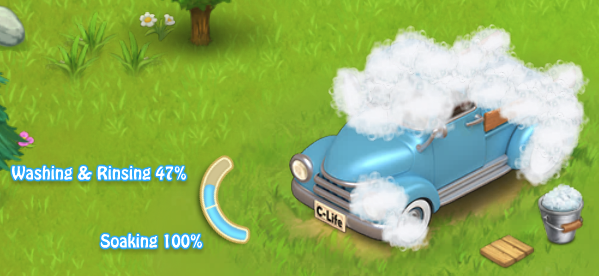 Well, first you have to soak it, then wash and rinse it. See how shiny it is now?