The Hourglass button that appears over a ribbon in the Achievements tab is a way of letting your friends know that you're working on that specific ribbon. You can work on a maximum of 3 ribbons simultaneously, and you can notify your friends of each one of them.

Why not more than 3 ribbons? Well, it turns out that really focusing on a few of tasks yields the best results! This is based on how many farmers play the game. Of course, all of your efforts will still count towards earning other ribbons than the ones you have selected, but if you set a specific target, you'll be more likely to achieve it.
After you click on the Ribbon you want to work on, your friends will get a notification in their Activity tab from the Friends bar. When your friends like your set goal, you'll see a notification on the ribbon you're working on.

The notifications bubble is red if you're still working on your goal. The green one is for the likes you get when you earn the ribbon.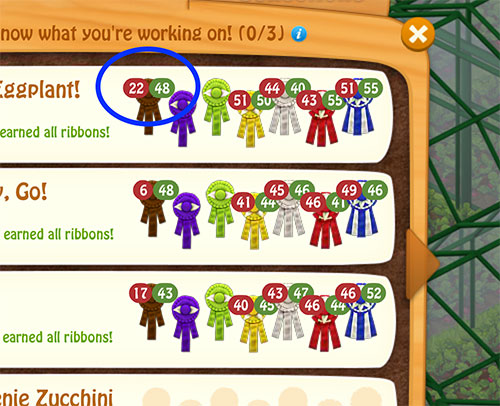 You can click on any bubble and it will display the Likes popup, showing your friends who encouraged you achieving your goal.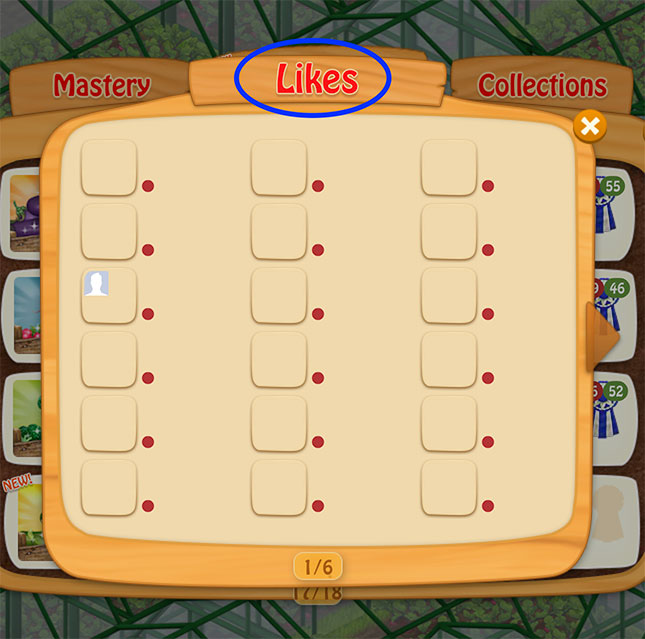 You can also see what your friends are working on in your Activity tab.
Your Mastery, Achievements & Collections tab and the Activity tab in your Friends bar are conceptually connected.