Using the sorting and filtering options in your Barn and Shop allow you to set up your farm for success. Whether you want to sort your Barn produce by quantity to check what you're running low on or filter the Shop to see all the flowers you can plant, CLM offers sorting options that make running your farm smooth.
Barn Sorting and Filtering
Open your Barn and take a look at the top-left for what sorting options you have.
Master Sort drop-drown menu that allows you to sort by: Recent, Quantity, Price, Total Value, Name, Producer.
Ascending/Descending arrow — sort ascending or descending, for example from the lowest to the highest quantity, or sort by Name in descending order.
"0" barn quantity — shows produce with 0 (zero) quantity in the Barn when you tick the box.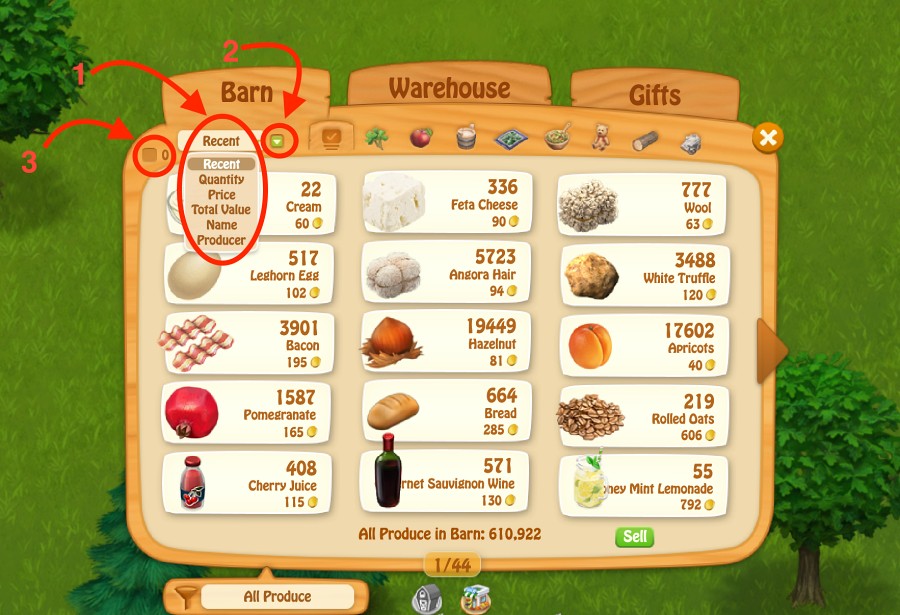 Then take a look centrally for how to sort by produce type.
Produce Type Bar (top-central) includes small icons that allow you to sort by: All Produce in Barn (default), Plants, Fruits, Animal Products, Gear, Recipes, Crafts, Forest, Minerals.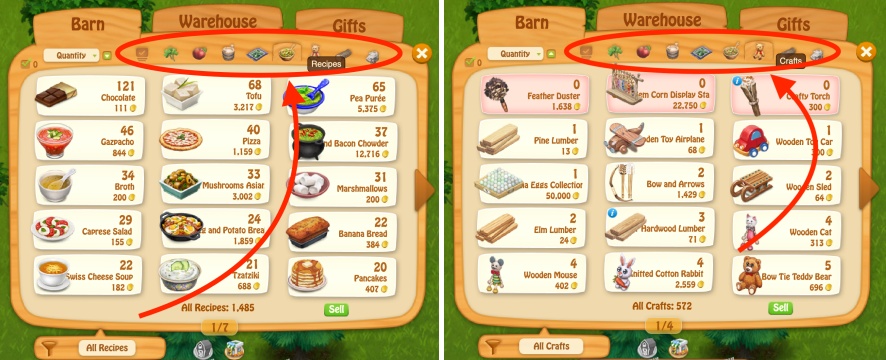 Filtering (bottom-left): depending on the produce tab you have selected, a contextual filtering menu will appear at the bottom-left with even more options.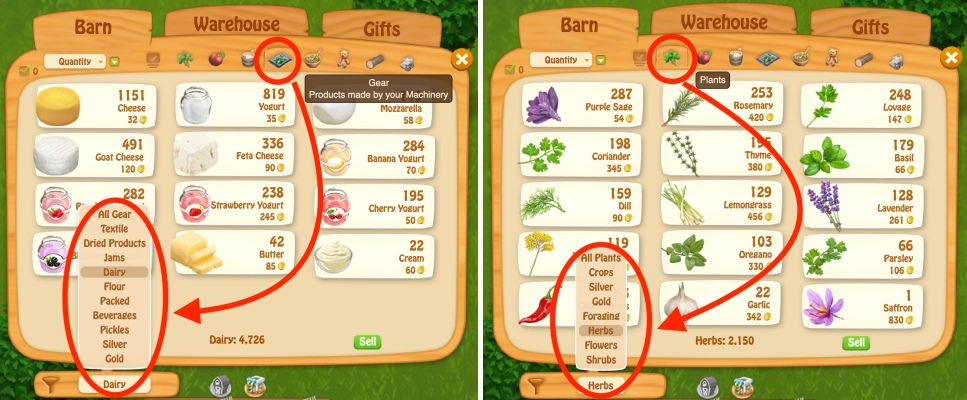 Shop Filtering
In your Shop > Seeds tab you also have various Filtering options at the bottom-left.
You can filter by: All Seeds, Plantable on Plots, Crops, Herbs, Flowers, Shrubs, Grapevines, Potted Plants, Other, and Alphabetically.
There is also a checkmark box and if you check it you can sort by quantity in Barn from low to high.