Who can play?
The Snowball Fight is available for all players who have finished the daily quests part of the Winter Contest 2020.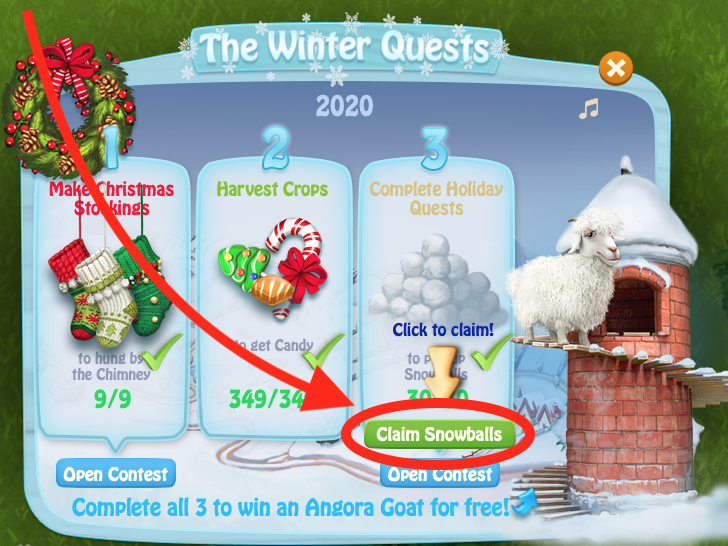 How do I start the Snowball Fight?
To start the Snowball Fight, make sure you're on main farm and open your Gifts, then click the "Play" button under "Snowball Fight". To participate in the Snowball Fight, players should have 30 Snowballs.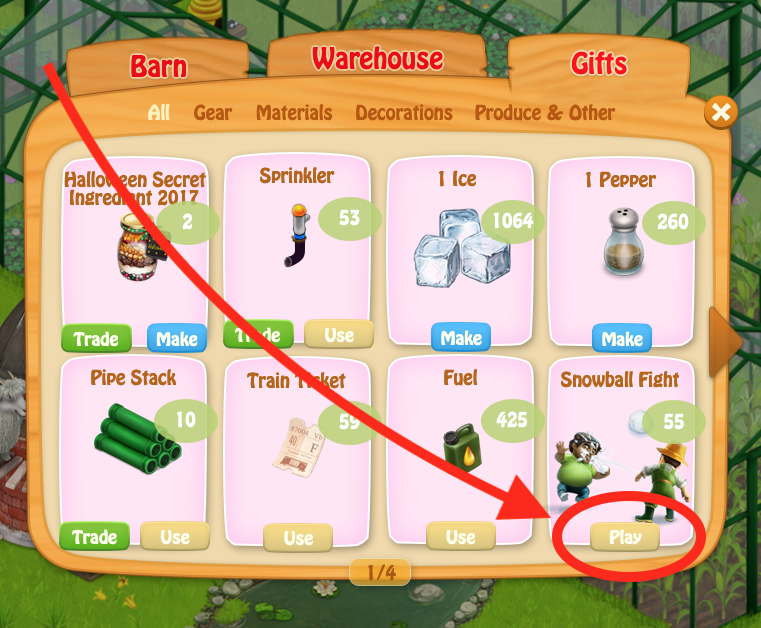 Choose a fighter
If you're good to enter the Snowball Fight, first you have to choose a player: Tyrone or Joe.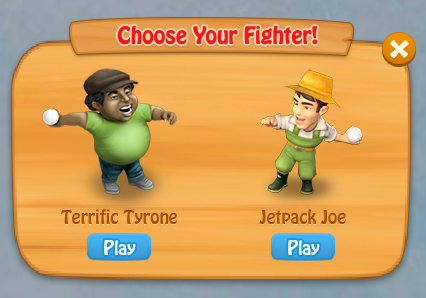 After that, a small animation will show Tyrone and Joe going towards the bottom right of your main CLM farm where the Snowball Fight will take place. You will notice a small snow cloud appear when they get in place.
Before the actual Snowball Fight starts, you will get to practice how to throw snowballs and how to duck.
How do I throw Snowballs?
When throwing a Snowball, a vertical menu will appear at the top right.
To time a Snowball and make sure it reaches its target, click on your screen when the moving blue line is fully inside the still green bar. The green bar will get slightly smaller if your throw hits the opponent, thus increasing the difficulty.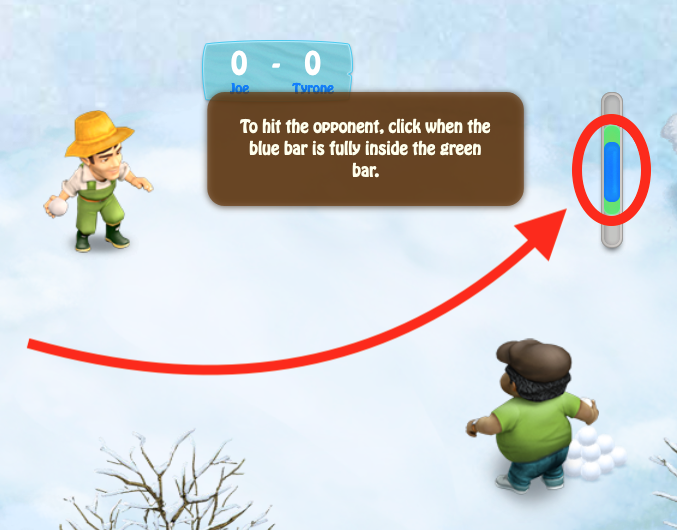 How do I duck?
To duck, click on the screen when you see the "Duck!" text appear at the top. Don't click too late or too early!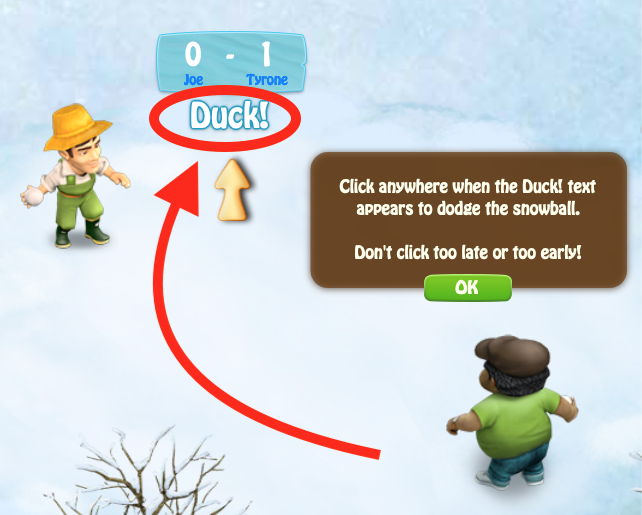 After the tutorial ends, the actual Snowball Fight will start.
Scoring
Every hit = 1 point. You win the Snowball Fight if you have more points than your opponent.
If the score is tied at the end, players will throw 1 more free Snowball each, until one of them scores first, and this determines the winner.
Difficulty slightly increases if you hit/duck and decreases if you get hit/miss.
Prizes
At the end of the Snowball Fight, don't forget to collect your prize.
How do I get more Snowballs?
You can get more Snowballs by:
going to the Shop > Specials tab > Snowball pile
playing CLM every day and getting Daily Rewards — 15 Snowballs/day
What if I cancel the Snowball Fight?
If you click the Cancel button right away, before the Snowball Fight starts, you get to keep all your Snowballs. If you throw one snowball or more, you will lose all your Snowballs.
How long does the Snowball Fight minigame last?
Snowball Fight will be available until the end of February.