To remove a plot, shrub bed, grapevine bed or tree in CLM, use the Sell Tool.
Just open your Tools (rake and arrows icon) > hover with the mouse cursor over the Add to Warehouse tool > click on the Sell Tool > click on the plot you want to remove.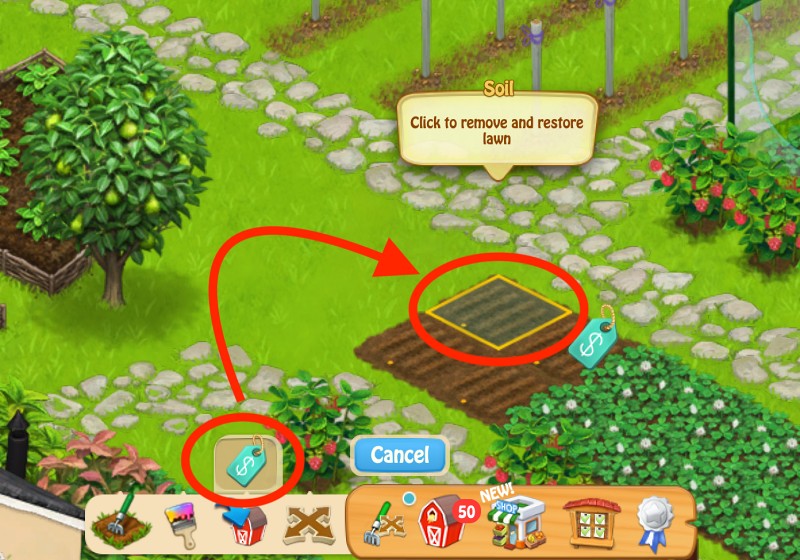 If your land plot has Sprinklers installed on it, don't worry — they will go to your Gifts.
As for Gear or Decorations, you don't have to sell them — just use your Add to Warehouse Tool and store them.