If the icon with a small white arrow inside an orange circle isn't showing at the top-left of your game, then you have no more quests remaining.
If you have Quests, you can hide quests by clicking on the small arrow.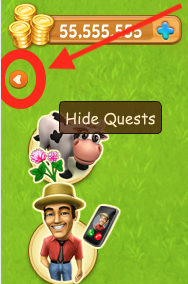 If you've accidentally hidden your quests, you can get them back by clicking the same white arrow, which has now changed direction and says show quests.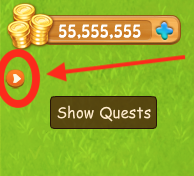 Again, if the arrow is not there, you have no more quests to finish.