The Herbs Garden is available in your Shop > Gear tab starting with level 30 for 32,000 coins.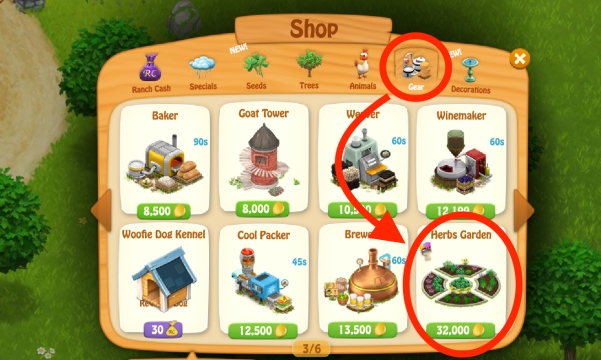 The Herbs Garden allows you to plant herbs like Parsley, Dill, Basil, Rosemary, Coriander, Oregano, Thyme, Saffron, Yellow Yarrow, Garlic, Lavender, Chili Peppers, Lemongrass, Lovage, and Purple Sage.
To plant, simply click on an empty plot and select the herb you want.

Allow your herbs time to grow, and ta-da!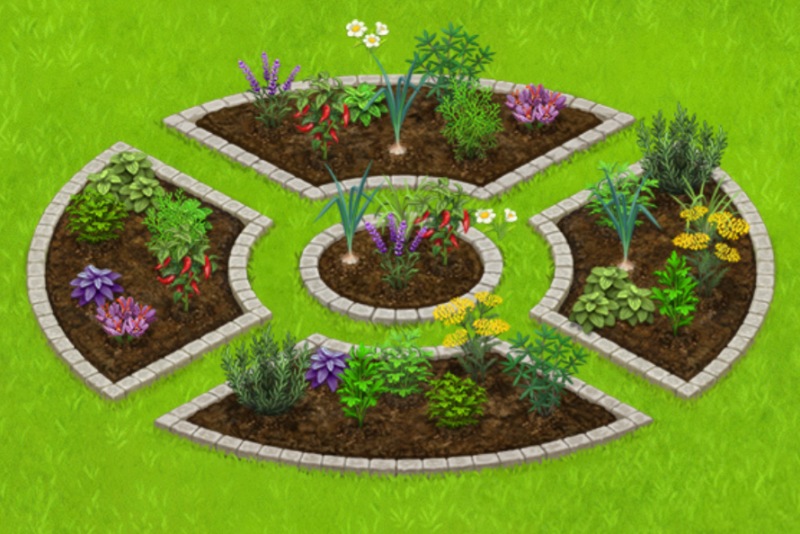 Customizing your Herbs Garden
Hover with your mouse cursor over your Herbs Garden and you will see a paintbrush icon appear at the right side. Click it and choose a section of your Herbs Garden to customize. We chose the right side.

Hover over an edging and check the real-time preview of how it looks on the garden bed. Check the price above and if you like it click Buy and confirm your purchase. Prices include coins, RC, green vouchers and purple vouchers.