I don't want to participate in Competitions
We design the game for all types of players. Some play to compete, others to relax. Therefore, you don't have to participate in Competitions if you don't want to — you can just opt-out.
To do that, click your XP/name bar at the top > click the "Farmer Profile" tab > make sure "Don't participate in Competitions" is checked, like in the image below.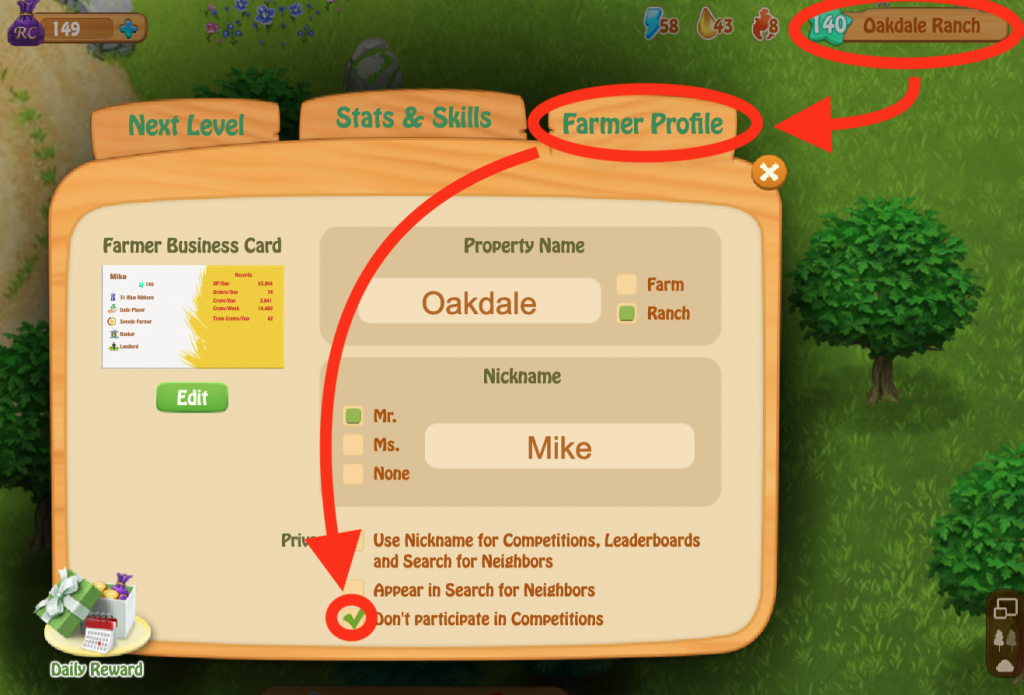 Also, checking the option will reset your Competition stats (orders, XP, and coins) for the current edition of Competitions. You will also get this message.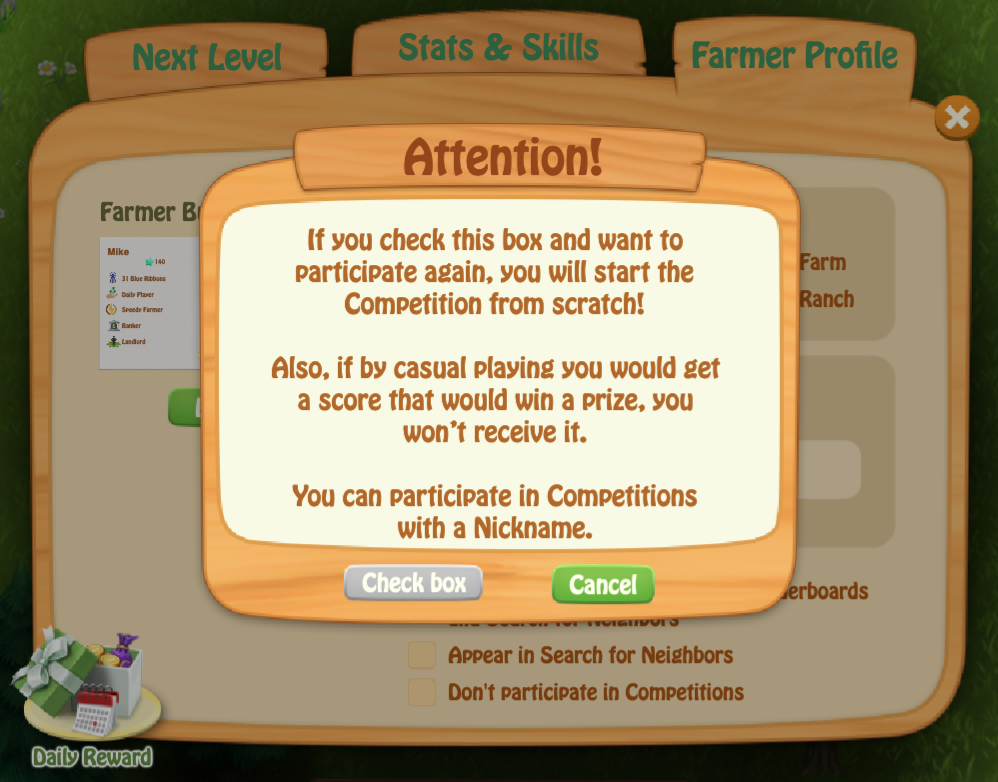 When you check the option "Don't Participate in Competitions" and Competitions are going on, you are allowed to sell from your barn — if you only have your main farm.
IMPORTANT NOTE: If you check the option and you did the Bellflower Meadow update, selling from barn becomes permanently disabled because it is not compatible with some gameplay features. Even if you check the "Don't participate in Competitions option", selling from barn will still not work.