Collections are available in the Mastery, Achievements & Collections menu, in the Collections tab, starting at level 6. You'll be notified of this in the mailbox and guided through what you have to do.
There are 2 types of Collections – Permanent and Seasonal.
Permanent Collections are available all year round.
Seasonal Collections are available during a specific holiday – Easter, Halloween, Christmas, and can be completed by doing the seasonal event for that year.
Past Seasonal Collections might be available to purchase in-season, as a play-through, giving you a chance to add that Collection to your Collections tab.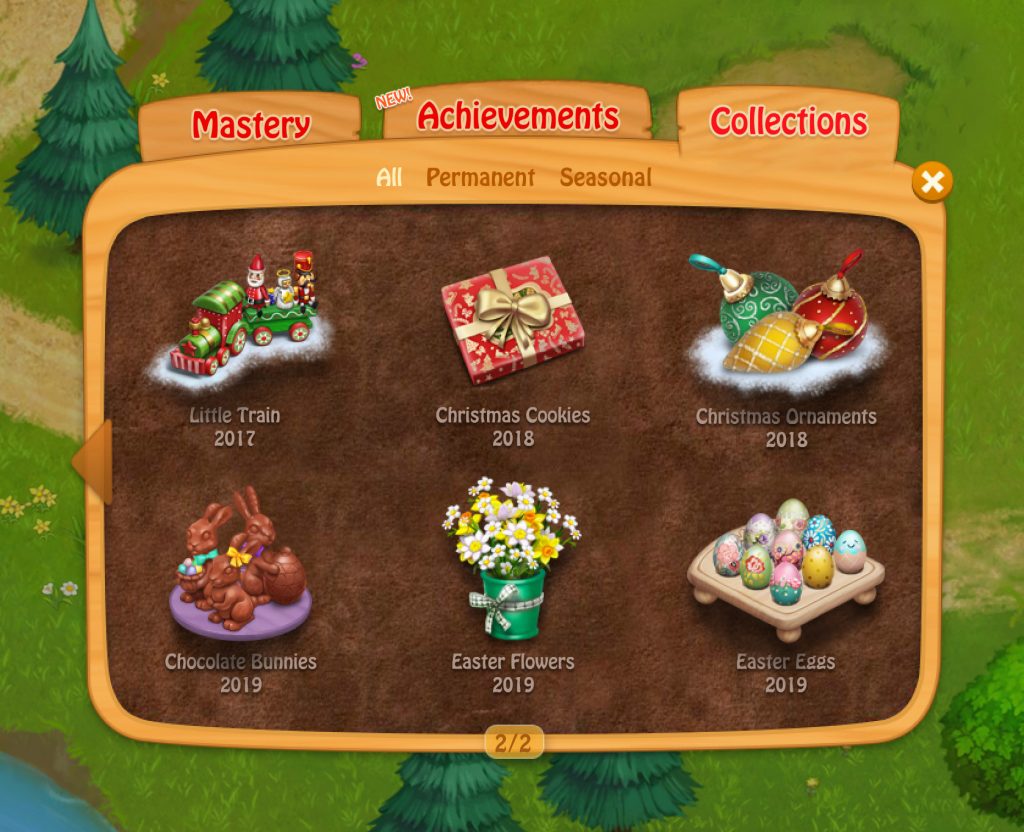 For the first Permanent Collection, you have to find some special Ameraucana Eggs. These wonderful chickens sometimes lay beautifully pastel-colored eggs ranging from blue to purple.
Now, you can add these special eggs to your very own Ameraucana Eggs Collection!
Here's how the Ameraucana Eggs Collection works:
Once in a while, you will find an egg with a new shade! It will be added both to the basket in your Ameraucana Eggs Collection and the Barn, as a normal blue egg.
Select an egg from the basket in your Ameraucana Eggs Collection (click) and drag it over the colors in the chart until you find its matching shade.
Once you have all 46 eggs, you can claim your 'Spirit of Eggstasy' golden chicken statue!
By collecting and matching eggs, you will also progressively enamel the individual pieces of the Collection badge.
If you forget what you have to do, you can always click the blue info button beneath the X when you're in your Ameraucana Eggs Collection.
Yes, we are working on new Collections 🙂