Winter Event 2021 — Conan's New Home
The Winter Event 2021 is scheduled for 15 days and appears as an icon at the top-right part of your game window.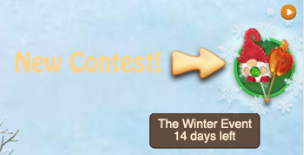 Click on the icon to open the Winter Event 2021 menu and… whoa!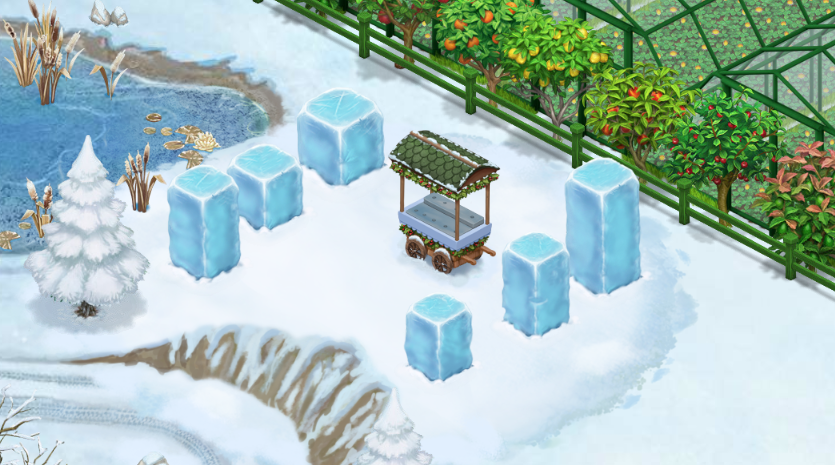 OK, now check what you have to do in order to earn the big prize.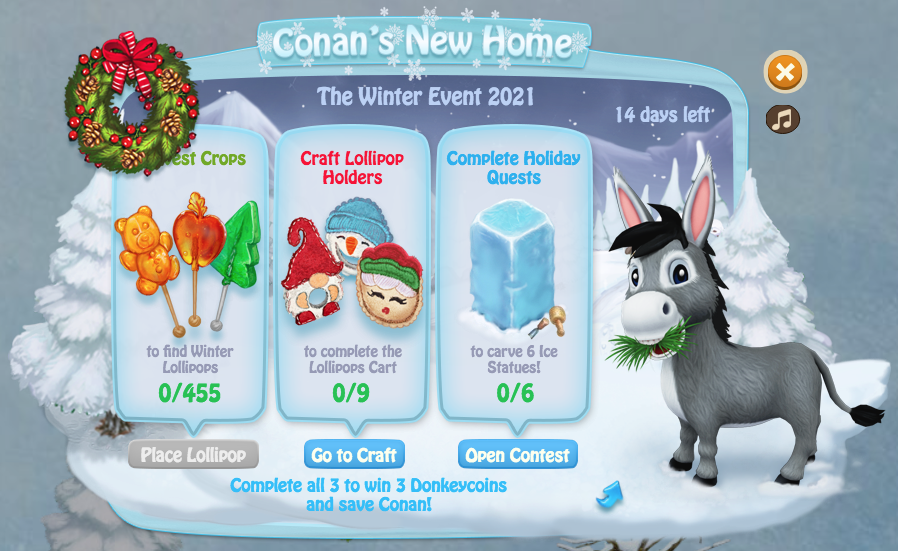 All contests have to be completed in main farm, not Bellflower Meadow.
What's the Prize?
Complete all 3 parts of the event to earn 3 Donkeycoins and save Conan the donkey!
You earn XP by feeding Conan (same as Bombay Cat and Husky Dog) some Carrots. Also, you can craft Donkey Shoes by smelting Iron you get from The Mines. Then, have Conan Wear them, and make him kick back until the Donkey Shoe gets loose. Collect the Shoe and craft a beautiful Lucky Donkey Shoe Souvenir in the Craft Shack (WIP).
Secondary bonuses are the 6 ice statues, if you complete the quests, and the Lollipop Cart, if you complete that contest too.
1. Harvest Crops
A minimum of 455 Winter Lollipops are required to earn 1 Donkeycoin.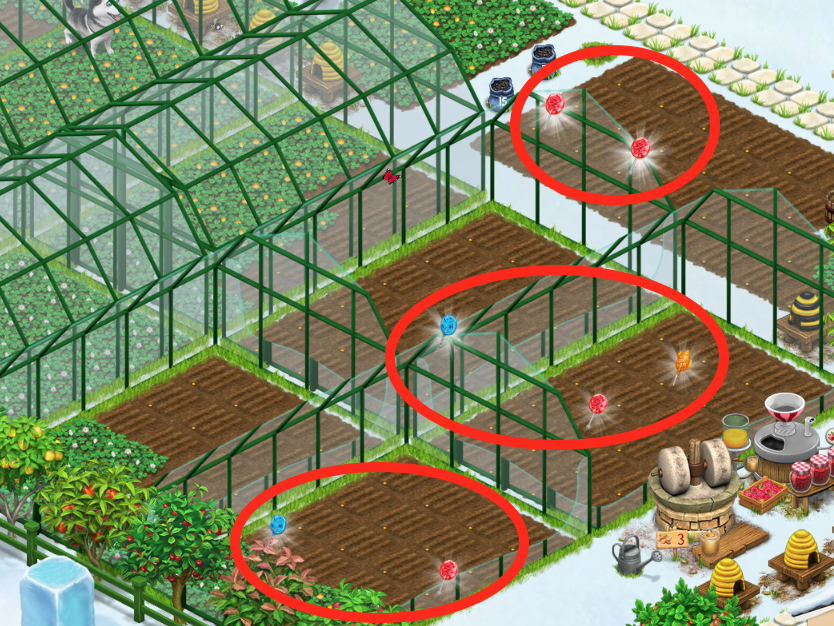 You also need to discover all 9 different lollipop models, while gathering the 455 required for the contest.
When you find a new model, click "Place Lollipop" then move the lollipop with your mouse cursor over the cart to find its place in one of the 9 slots.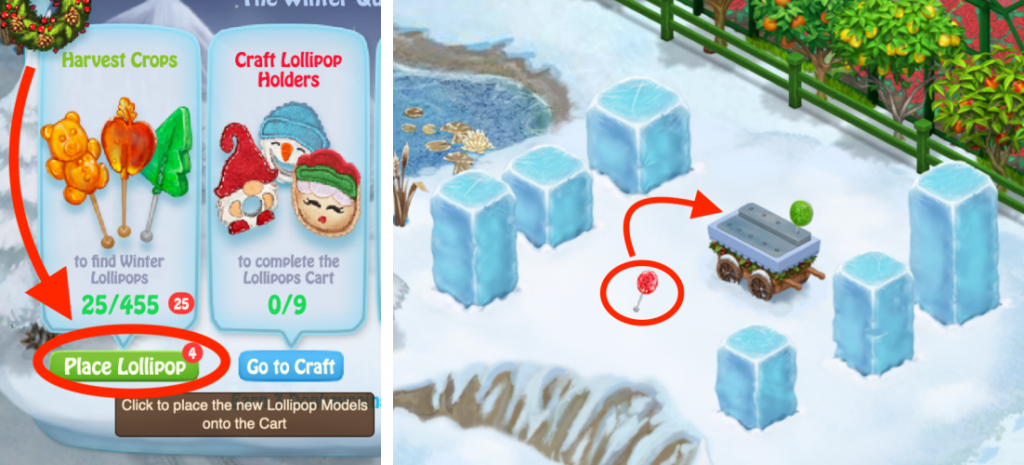 Harvest crops daily to find Winter Lollipops!
Using Rain to instantly grow crops gives extra Winter Lollipops.
The contest is created so that a normal player who plants their plots in the morning, for example, and harvests them in the evening, can find all Winter Lollipops if they play daily during the contest.
We reward additional daily harvests with some extra Winter Lollipops. The use of Rain yields extra Winter Lollipops regardless of how many times a player harvests per day.
When your "day" resets, you will get more Winter Lollipop on your next harvest. One "day" is 20 hours since you previously collected your first Winter Lollipop in the previous day — so it resets based on your own schedule.
2. Craft Lollipop Holders
Discover all 9 different Lollipop Holders by making them in your Craft Shack and earn 1 Donkeycoin.
Once you discover a new model, click to add it on its corresponding lollipop, at the Lollipop Cart.
So, first you discover a new lollipop model, then you discover the Holder for it.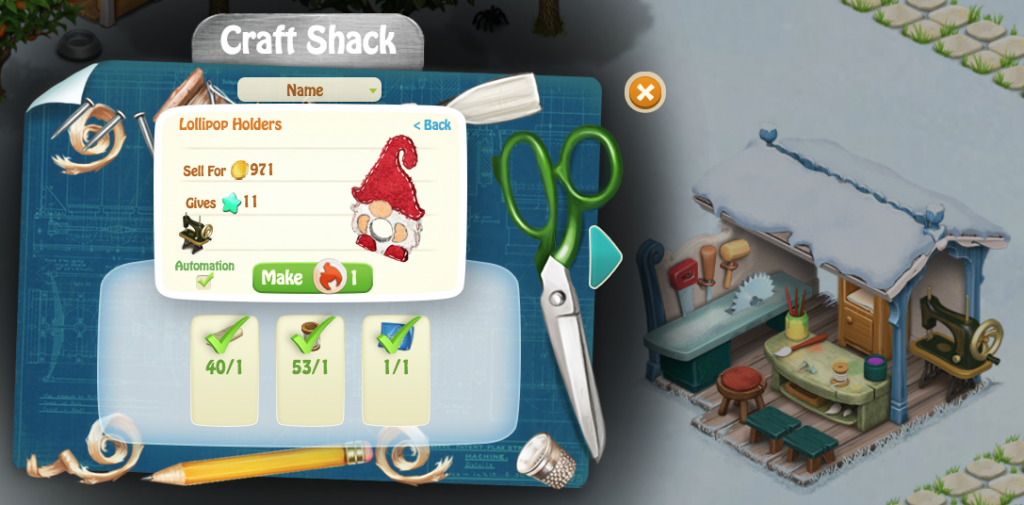 The craft requires 1 Fel Roll, 1 Wool Spindle, and 1 Lollipop Holder Blueprint.
You can either ask your friends for Lollipop Holder Blueprints by clicking the blue "Ask" button or you can get 1 blueprint for 2 RC.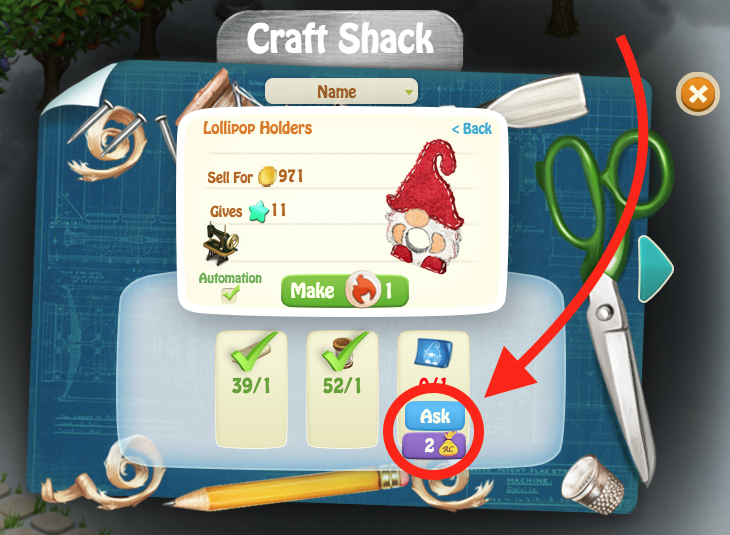 You can also find more blueprints options in the Shop > Specials tab.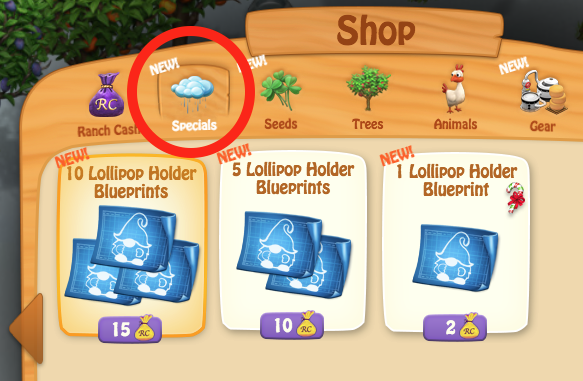 Once you complete the collection, you can keep the Lollipops Cart.
IMPORTANT: As with all previous contests (stockings, cocktails, cookies, candles, sweaters etc), you won't discover a new Lollipop Holder with each new one you make.
Lollipop models are "discoverable" when you reach certain thresholds (make a certain amount). So, keep on making them until you find all 11 unique models.
3. Complete Holiday Quests
Complete all Holiday Quests (daily quests) and carve all 6 Ice Statues to earn 1 Donkeycoin.

IMPORTANT: Only the quests with bigger ice blocks from the popup give the possibility to carve ice statues.
Bonus feature – you get to keep the statues as decorations, when the contest ends.
Each of the 11 "days" of quests is made up of 3-4 smaller quests (usually in the well-known format: plant, harvest, collect, make). These smaller quests are numbered if you open up the quest and look at the top-right, under the quest's description.
You get a new "day of quests" 20 hours after starting your previous daily quests.