The Winter Event 2020 is only available in HTML5. If you're not on the HTML5 version, please click the "Go to HTML5!" button under the game window.
The Winter Event 2020 appears as an icon at the top-right part of your game and is scheduled for 15 days.
The big prize for the Winter Event 2020 is an Angora Goat, which you can earn by completing all 3 parts of the event.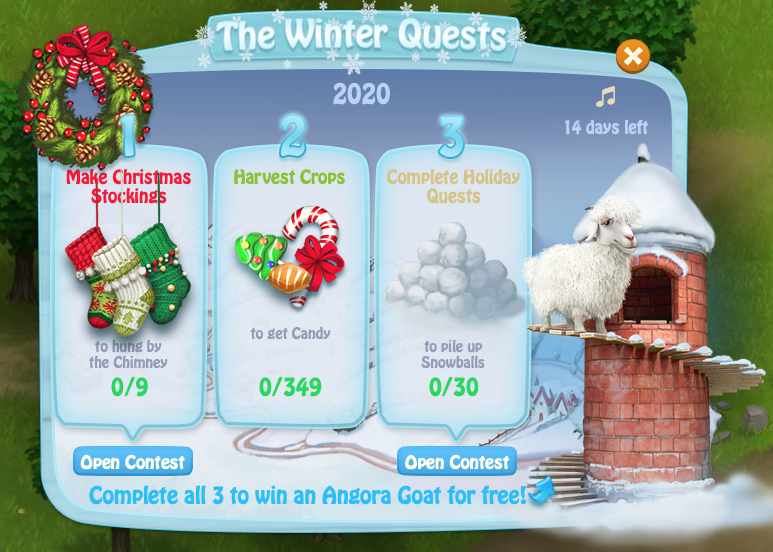 1. Make Christmas Stockings
Discover all 9 Christmas Stockings by making them in the Weaver.
To make one, you need the new Weaver Tickets 2020 (Shop > OPs tab or ask your friends for them).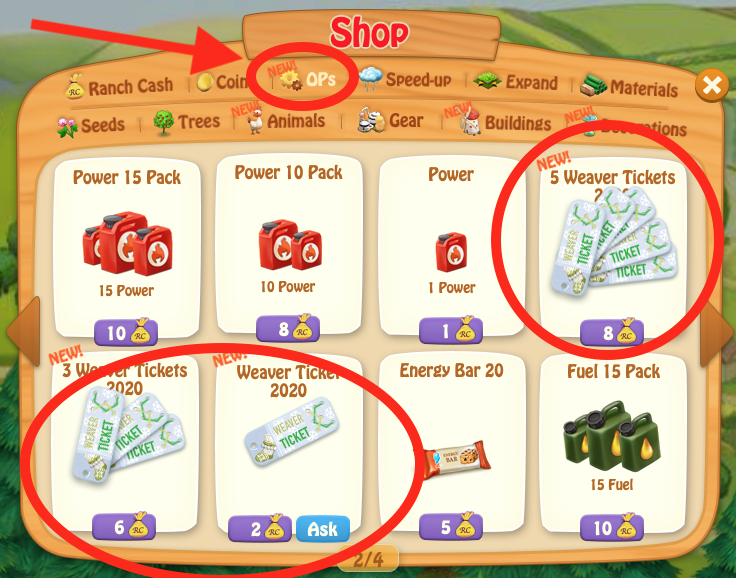 To make Christmas Stockings, you need 3 x Wool + 1 Weaver Ticket 2020.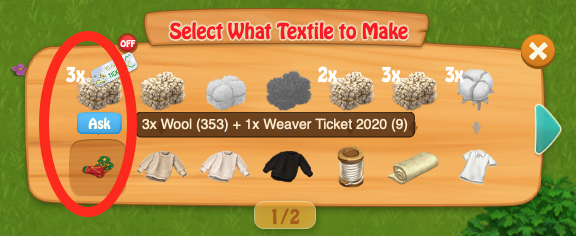 As with all previous contests (cookies, sweaters, eggs etc), you won't find a new stocking with each new one you make. They are "discoverable" at certain thresholds 🙂 So keep making them until you find all 9.
Open the Contest to see the new Stockings you've found.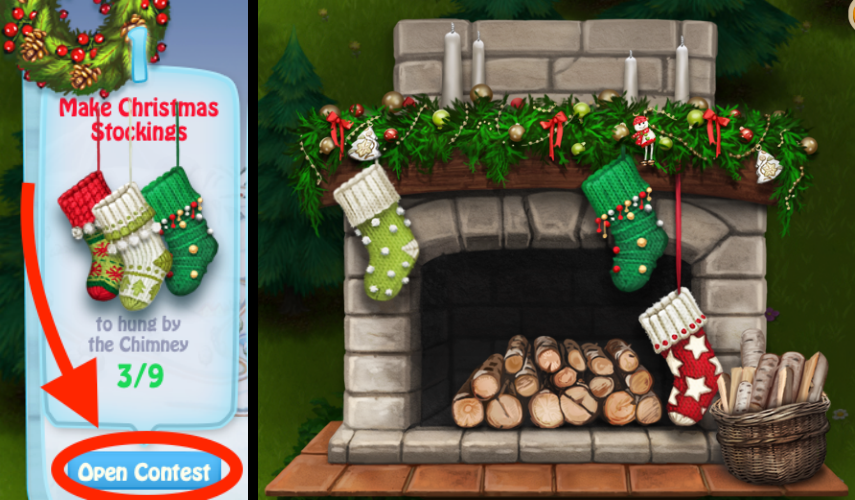 Once you discover all 9 Christmas Stockings, the candles on the chimney will light up!
All Christmas Stocking go in your Barn, including the new ones and duplicates… and you can sell them for a nice profit
2. Harvest Crops
Harvest crops daily and find Holiday Candy!
A minimum of 349 Candies are required to win the Angora goat.
Using Rain to instantly grow crops gives extra Candy.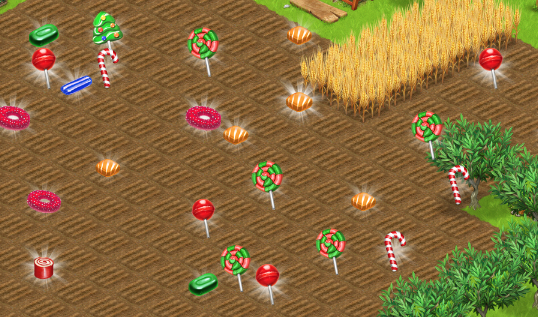 The contest is created so that a normal player who plants their plots in the morning, for example, and harvests them in the evening, can find all Holiday Candy if they play daily during contest.
We reward additional daily harvests with some extra Holiday Candies and, as mentioned before, the use of Rain, regardless of how many times a player harvests per day.
When your "day" resets, you will get more Holiday Candy on your next harvest. One "day" is 20 hours since you previously collected your first piece of candy in the previous day — so it resets on your own schedule.
3. Complete Holiday Quests
Complete all Holiday Quests (daily quests) and gather up some snowballs!

30 Snowballs are required to win the Angora goat.
Each of the 10 "days" of quests is made up of 2-4 smaller quests (usually in the well-known format: plant, harvest, collect, make). These smaller quests are numbered if you open the quest and look at the top under the quest's name.

Complete a day of quest to pile up Snowballs.
After you complete your daily quests, collect the snowballs and check when your next daily quests should start.