The Easter Contest 2020 consists of an Easter Eggs Hunt.
What's the prize for completing the Easter Eggs Hunt?
The prize is a special jewelry decorated egg that will open to reveal the butterflies nesting inside. They will spread all over your farm and fly around. You will also get to keep both the jewelry egg and the basket if you win the contest.
How do I find eggs in the Easter Eggs Hunt 2020 Event?
After you complete the daily quests, the Easter Eggs Hunt opens and prompts you to find eggs. A few eggs pop up around your farm and you have to find and collect them with Joe — just as you would forage for mushrooms.
Help with finding the Easter Eggs
Next to the "Find Eggs" button there's a "Use Hint" button.
If you need help to find the Easter eggs, you can click the "Use Hint" button for the cost of 1 RC / hint.
If you find the egg by yourself, 1 RC will be added to your RC total.

To get a better idea of what to look for and where, here's how the eggs appear: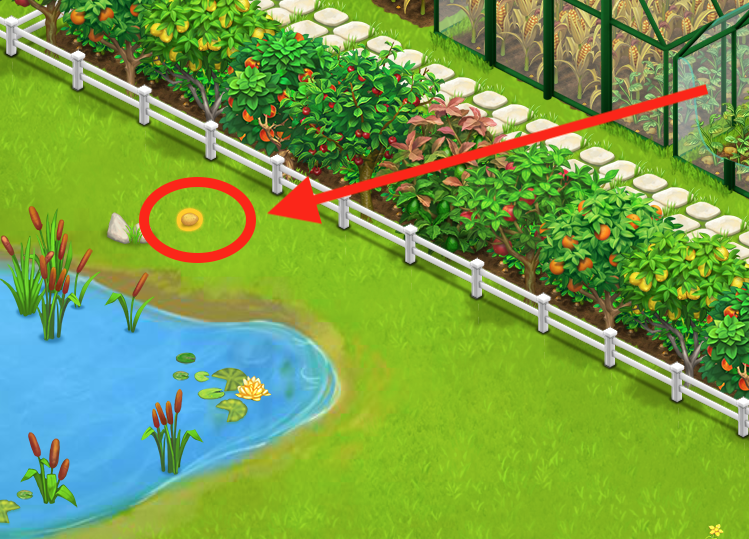 I don't have Joe on my farm / haven't hired Joe
You need Joe in order to find the eggs in the Easter Eggs Hunt.
To hire Joe on your farm, you first have to complete your Orders Board and finish the quest where you have deliver some orders ("Earning A Reputation" quest).
Then you have to make Tyrone your neighbor — another quest will appear at the top-left.
After you complete these and reload your game, you will be able to hire Joe as well — this time you will get a notification at the right (where you the one that your train is ready) or you can check your mailbox directly. There you will have a letter from Joe saying he wants to work on your farm.