How do I turn Automation ON / select Lemonades for the Lemonade Stand?
The Lemonade Stand works just like any other Gear. There are two ways to turn Automation ON for your Lemonade Stand.
Method #1:
Click on your Automation Panel and you'll see the OFF/ON button appear over your Lemonade Stand. Make sure the button over your stand says ON and it will automate your lemonade recipes.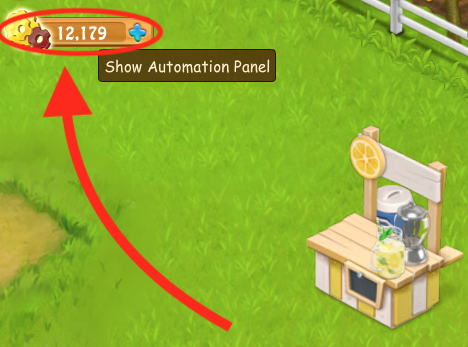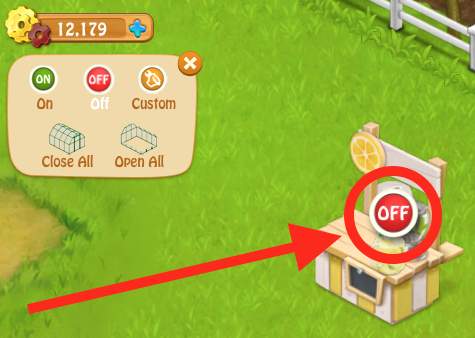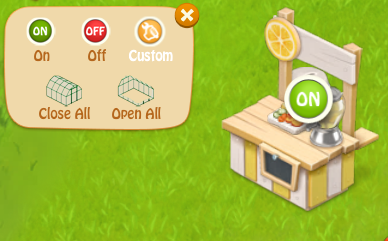 Method #2:
If you have set "Objects Info" to "Complete" in your Settings > Advanced tab, when you hover for a second over your Lemonade Stand, you should see the small OFF/ON button appear above, at the top-right.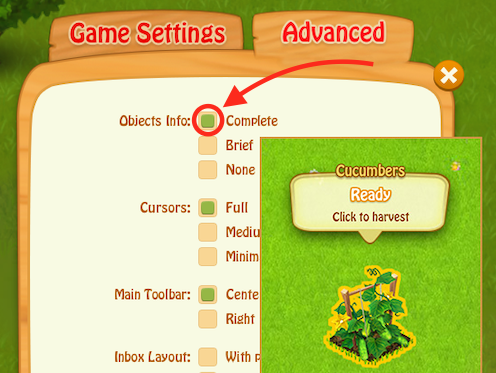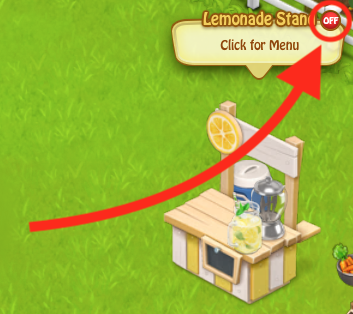 How to choose a different Lemonade for Automation?
To choose what lemonade recipe you want to automate, you have to look for the green coaster — it indicates which recipe is currently selected.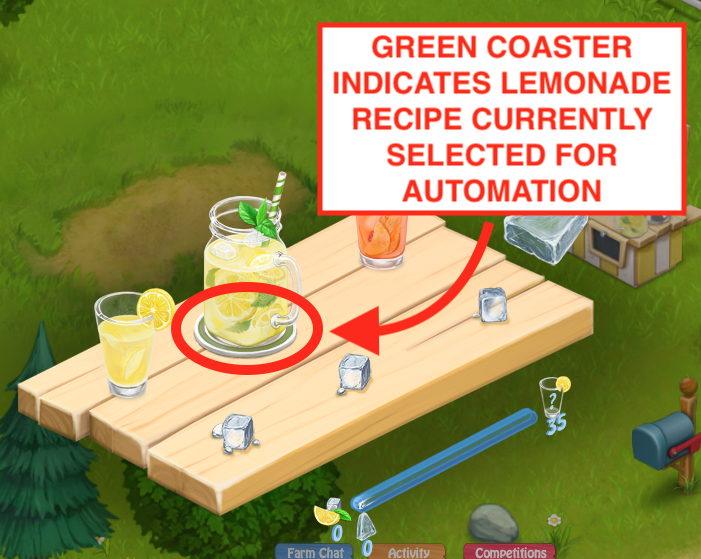 To automate a different recipe, hover with your mouse cursor over a different lemonade until you see the blue "Select" button. Click it and the green coaster will move under the newly selected recipe, indicating it is now selected for Automation.