New functions for the Blue Dot in Bellflower Meadow
In Bellflower Meadow, the Blue Dot works a little differently.
If you have loot (grass, rocks, wood etc.) you haven't collected yet, hover with your mouse cursor over the Blue Dot to find out how many there are lying around Bellflower Meadow.
Click the Blue Dot and an arrow will indicate where that loot is located — the map will center on the loot you have to pick up.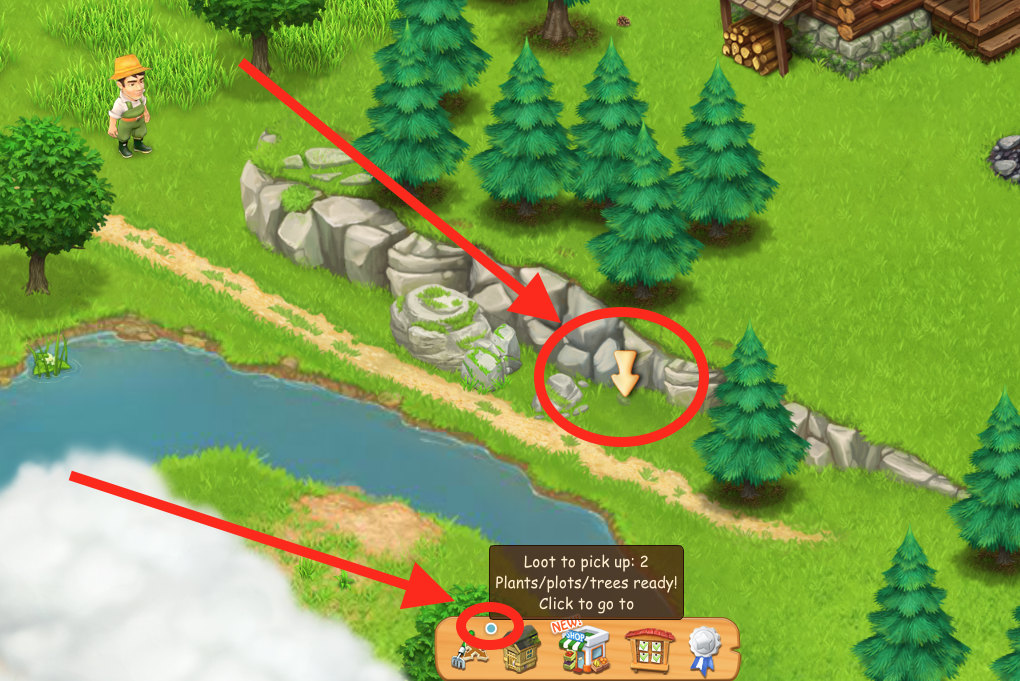 But what about The Red Dot?
The Blue Dot turns into *drum rolls* The Red Dot when Joe's hat/backpack is full. Again, click the Red Dot to see where the loot is located in Bellflower Meadow.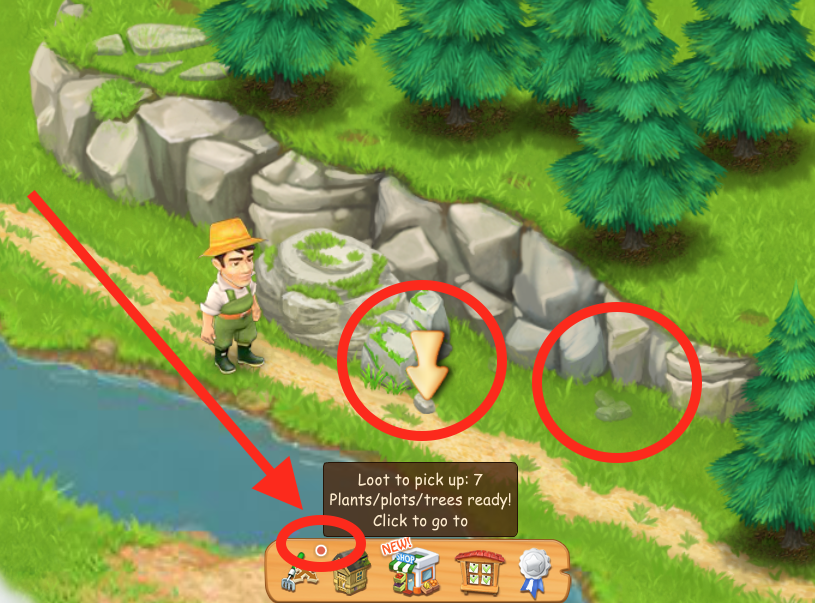 Blue Dot when Loot is 0 (zero)
When you have no more Loot to pick up and the Blue Dot indicates 0 (zero), it will start indicating crops/trees that are ready to harvest if you click it.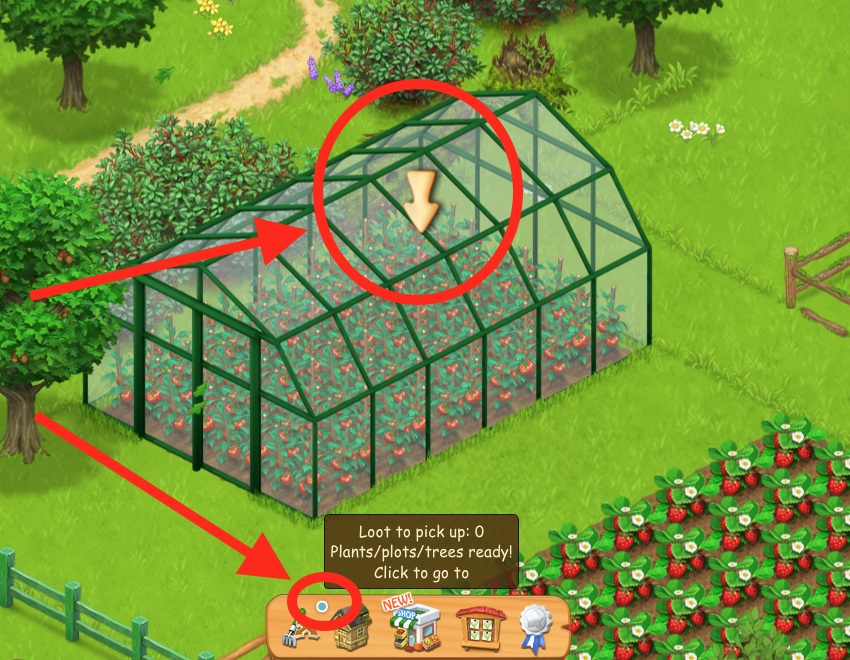 If you want to cut a tree or clear grass, rocks, bushes etc and you have more than 50 Loot to pick up, you will get this pop-up message and Joe will say something like this.